This website is currently under construction.
Welcome to DGLnotes! I am a cultural historian of the Middle East, focusing on how societies use religion, memory, and conflict to define and maintain their identities. In my publications and in my classes at the Hebrew University of Jerusalem and at the University of Oklahoma, I explore this theme in various chronological and geographical contexts, and the scarlet thread running through my research is an attention to shared heritages and historical continuities, which I find in what appear to be contradictory narratives or unconnected cultures through a comparative and transnational approach. My primary academic background lies in early Islamic history, Iranian history, and Israeli society and I completed my doctorate on the Battle of al-Qādisiyyah, during the Arab-Muslim conquest of Iran and its changing perceptions through time. (Please click here for a brief professional biography.)
On this website, I aim to host an ongoing discussion of various aspects of scholarship on the Middle East, focusing mainly on matters of identity and memory. Information about my publications, academic presentations, public talks, and more can also be found on this website. Please use the menu bar at the top of each page to navigate the website and please share your comments through the feedback tools.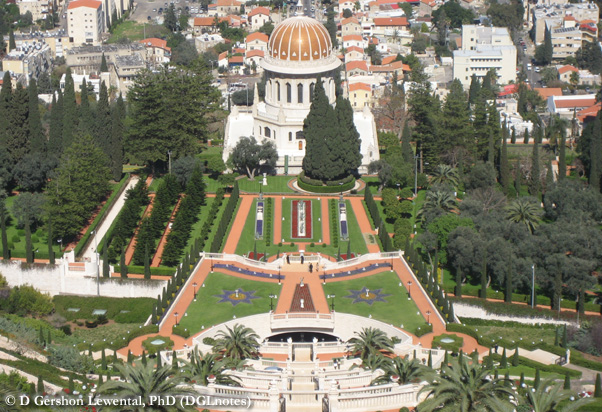 The Bahāʾī faith emerged in Iran during the mid-Nineteenth Century as a new religion within the Abrahamic monotheistic faith tradition, focusing on human unity and equality. Although the faith and its prophet-founder, Bahāʾ-Ollāh (also Baháʾuʾlláh, born Mīrzā Ḥusayn-ʿAlī Nūrī, 1817–1892) came from Iran, persecution brought them to ʿAkko (Acre) and Ḥaifa (Haifa) in Ottoman Palestine, where the leadership of the faith has remained ever since. For nearly a century, the families and descendants of Bahāʾ-Ollāh and many of his early followers continued to live and thrive in the land, as it passed from the Ottomans to the British to the Israelis. I have conducted extensive research on the relations between the Bahāʾī community and British, Jewish, and Israeli authorities at the Israel State Archives and present general information on the Bahāʾī faith, original studies, and primary sources and other resource materials
here
.